Triathlete Heather Jackson Racing makes her first appearance at the IRONMAN World Championships in Kona.
After a significant swim deficit Heather ran her way from 14th off of the bike to fifth at the finish line. Her times:
Swim Time ( 2.4 miles) 01:04:36
Bike Time ( 112 miles) 05:04:43
Run Time ( 26.2 miles) 03:07:53
Total (140.6 miles), 09:21:45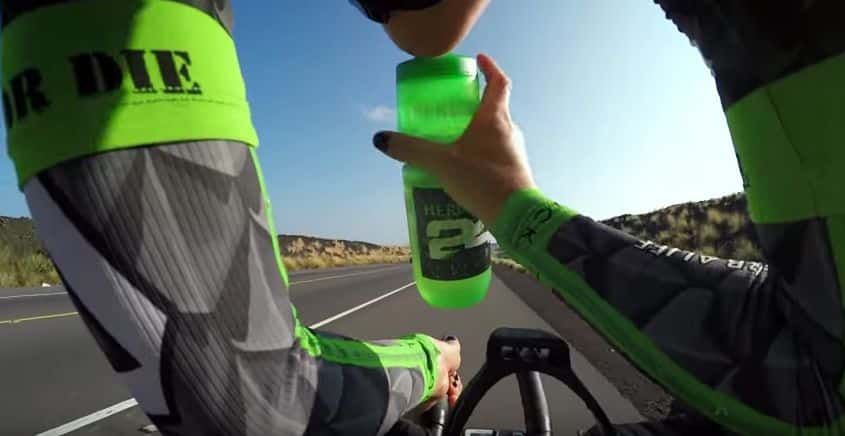 The Ironman conists of a 2.4-mile (3.86 km) swim, a 112-mile (180.25 km) bicycle ride and a marathon 26.2-mile (42.2 km) run. It is widely considered one of the most difficult one-day sporting events in the world.
The winner of the mens race Jan Frodeno " No shade at all. If you're going uphill, your heart rate goes up and it just doesn't come back down." Brutal conditions as temperatures topped 120F (49C).
Each year, more than 110,000 athletes vie for slots in the event. More than 2,300 triathletes started the race Saturday.
Nutrition is key during these endurance events as explained by Dr John Heiss at another event the Leadville 100 ( thats 100 miles on a mountain bike).