IRONMAN has a new addition to the 2015 IRONMAN® 70.3® European Tour, the Herbalife IRONMAN® 70.3® Gdynia, Poland which will be held on August 8th, 2015. An existing race,  known since 2009 as the Herbalife Triathlon Gdynia.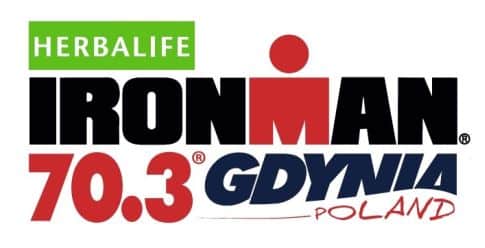 Herbalife already has strong triathlon sponsor presence in a number of stand-alone classic races such as the Nautica Malibu Triathlon and the Herbalife Los Angeles Triathlon. Herbalife's Chairman and CEO, Michael O. Johnson, is a hard core endurance junkie and this weekend has been competing in the Leadville 100 MTB race. Johnson finished 11th in his age category, good job!
Athletes will the start the race from a perfect beach along Gdansk Bay – a hotspot for locals and tourists alike – while thousands of fans cheer along the sea boulevard. The cycling route leads athletes through the center of the city while the run course takes the competitors along the most representative street of Gdynia – Swietojanska street – and the seaside boulevard. The start and finish areas together with the transition zone are located in the heart of the touristic center of Gdynia.
"We are extremely happy to join the 2015 IRONMAN 70.3 European Tour. When we started to organize this event six years ago, we dreamed of it becoming an IRONMAN 70.3 triathlon one day and now this day has arrived. Poland is an exciting market for triathlon and we look forward to continuing to develop this race," said Race Director Piotr Netter who witnessed the event grow from a humble 150 athletes to today's 1,500 participants.
A sentiment which Thomas Dieckhoff, CEO IRONMAN Europe, Middle East and Africa wholeheartedly shares: "We have seen the number of Polish athletes in our races triple over the past four years and believe that the Gdynia Triathlon was a major driving force. The team here has built an outstanding event and we are delighted to be able to offer the IRONMAN experience to these athletes in their own country. Gdynia is an exciting addition to the IRONMAN 70.3 European Tour and we are looking forward to welcoming athletes from all over the world to enjoy the sights and sounds of this beautiful race location."
"We are extremely excited about the future of the Herbalife IRONMAN 70.3 Gdynia triathlon," said Konrad Szałkiewicz, Country Director Herbalife Poland, Czech and Slovak Republics. "We are confident that it will create even more excitement for triathlon among IRONMAN fans and our partners in this part of Europe. It's really exciting to be a part of bringing IRONMAN to our region."
"I am really proud and delighted to see Triathlon Gdynia becoming a part of the legendary IRONMAN 70.3 series. It means that starting in 2015, athletes from all around the world will visit the beautiful city of Gdynia in order to compete in the best and most prestigious triathlon event in Poland and in Central Europe. I sincerely hope this impressive project is going to make history and significantly contribute to consolidating the image of Gdynia as a place where sport and recreation are extremely important in everyday life," adds Gdynia's mayor Wojciech Szczurek.
Registration will open in fall 2014. For more information on the IRONMAN brand and global event series, visit www.ironman.com
Whats does the Ironamn Athlete need? Kevlar training with the 24Fit Workout and the best possible fuel, that would be Herbalife24 Prolong.  During extended or intense exercise, Prolong provides a dual-source carbohydrate blend for immediate and sustained energy. Bioavailable electrolytes help support muscle contraction and maintain a properly functioning cellular environment, while a small amount whey protein isolate helps reduce muscle breakdown, speeding recovery time.  A concept called pre-recovery. All with a subtle, easy-to-drink flavour