Kipsang Vs. Kimetto, Prolong24 v Prolong24 !!!
Three weeks to go until the world's two greatest men's marathon runners will go head-to-head for the first time when they clash at the 2015 Virgin Money London March  on Sunday 26 April.  Both will be using Herbalife 24 Prolong an endurance drink which allows you to sustain performance as combines dual sourced carbohydrates; electrolytes and a small amount of whey protein isolate to enhance recovery time during prolonged exercise.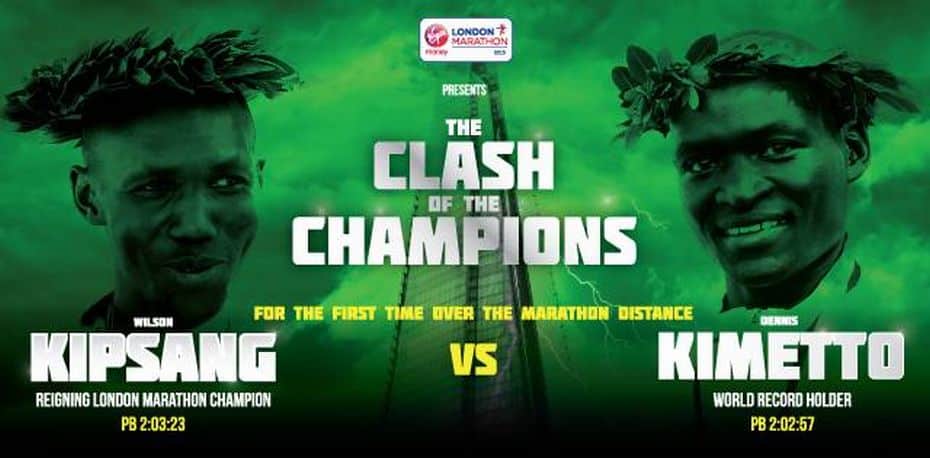 Former world-record holder Wilson Kipsang will defend his London Marathon title against fellow Kenyan Dennis Kimetto, the man who made history last year when he broke Kipsang's record to become the first man ever to run 26.2 miles in less than two hours three minutes. The two are training partners in the Kenyan town of Iten but have never faced each other over the marathon distance.
Kimetto, who clocked 2:02:57 in last September's Berlin Marathon, will make his London Marathon debut in April.
Kipsang, who set the former world record of 2:03:23 at the Berlin Marathon in 2013, broke the London course record last year when he won in 2:04:29. Now he is aiming to become only the fourth man in the event's 35-year history to claim a hat-trick of London titles.
Herbalife 24
The last two world records by Wilson Kipsang and Dennis Kimetto have been set using the Herbalife 24 Nutrition Programme.
Herbalife provides these top Kenyan top runners Kimetto and kipsang and also Geoffrey Mutai, and Frank Line Chepkwony advice and use of the Herbalife24 product line. This line is designed by and for athletes so that they get the best possible preparation, enjoy the right training and quickly recover after exercise. The sport line, which offers over 24 hours of nutritional support, consists of products that the top runners can customise their nutrition program based on their effort, daily needs and training requirements. The products are continuously tested by an independent laboratory on banned substances (anti-doping testing) so athletes can use the products without problems.
Wilson explains (facebook page) how he drinks during the training and during the race. During the race he drinks every 5 km: "If you don't take the drinks (Prolong24) during the race, you lose energy towards the end."
More details on Prolong 24 (facebook page).
Performance Nutrition
Many top athletes, including professionals, are unaware of the importance of proper supplementation. Science shows that proper nutrition at the cellular level is at least as important to both health and athletic performance as strength training, cardiovascular training, and recovery time. In fact, it's the foundation for everything else. When you've trained as hard as you can, supplementing your diet with nutrients designed specifically to boost muscle growth, recovery, circulation, energy efficiency, and resilience of muscle fibers and connective tissue make all the difference.
Cellular nutrition – much more than the whey protein shakes and sugary drinks sold on the high street..
The Greatest Marathon Field Ever?
The Kenyan pair are just two of the big hitters in a magnificent men's elite field that includes the three quickest marathon runners of all time (on legitimate courses); five of the world's all-time top 10; and eight men in total who have run sub-2:05.
The 2015 men's elite line-up and their best marathon times:
Wilson Kipsang (Kenya) 2:03:23
Dennis Kimetto (Kenya) 2:02:57
Emmanuel Mutai (Kenya) 2:03:13
Eliud Kipchoge (Kenya) 2:04:05
Ayele Abshero (Ethiopia) 2:04:23
Sammy Kitwara (Kenya) 2:04:28
Tsegaye Mekonnen (Ethiopia) 2:04:32
Stanley Biwott (Kenya) 2:04:55
Kenenisa Bekele (Ethiopia) 2:05:04
Tilahun Regassa (Ethiopia) 2:05:27
Samuel Tsegay (Eritrea) 2:07:28
Serhiy Lebid (Ukraine) 2:08:32
Aleksey Reunkov (Russia) 2:09:54
Ghebrezgiabhier Kibrom (Eritrea) 2:10:00
Marcin Chabowski (Poland) 2:10:07
Koen Raymaekers (Netherlands) 2:10:35
Scott Overall (Great Britain & NI) 2:10:55
Michael Shelley (Australia) 2:11:15
Javier Guerra (Spain) 2:12:21
Steve Way (Great Britain & NI) 2:15:16
Christian Kreienbühl (Switzerland) 2:15:35
Pedro Ribeiro (Portugal) Debut