Herbalife 24 products have been certified by Informed Sport the international, gold standard WADA prohibited substance testing programme.  Herbalife's manufacturing procedures have been quality reviewed, and every batch of product is pre-market tested for WADA prohibited substances in sport.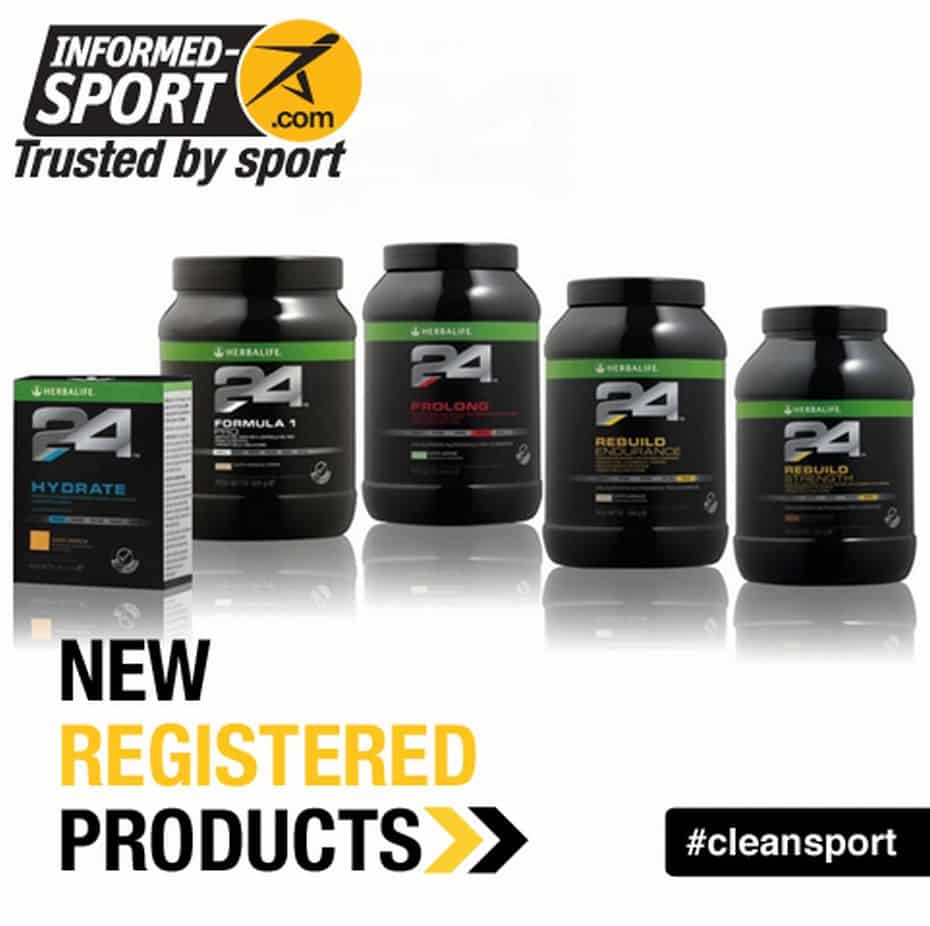 Informed-Sport is a quality assurance program for sports nutrition products, suppliers to the sports nutrition industry, and supplement manufacturing facilities. The program certifies that all nutritional supplements and/or ingredients that bear the Informed-Sport logo have been tested for banned substances by the world class sports anti-doping lab, LGC. Athletes choosing to use supplements can use the search function above to find products that have been through this rigorous certification process.
Herbalife 24 Products have also been certified by NSF International another independent, accredited organization. The NSF Certified for Sport® marking assures your Herbalife® products have been rigorously tested for quality. Learn More
To meet the growing demands of athletes, coaches and all those concerned about banned substances in sports supplements, NSF International created the NSF Certified for Sport® Program. This specially designed NSF program is a focused solution designed to minimize the risk that a dietary supplement or sports nutrition product contains banned substances.