More than 25,000 participants in triathlon, cycling and running events produced by Pacific Sports LLC will now reach for Herbalife24 sports nutrition products while on course. This follows Herbalife's expanded partnership with Pacific Sports, providing Herbalife24 HYDRATE to help maintain body fluid levels during and after competition, as well as access to Herbalife's comprehensive sports nutrition line, Herbalife24.
The firm produces events around the world including the Herbalife Triathlon Los Angeles, L'Etape du California, Susan G. Komen Race for the Cure LA County, Cleveland Triathlon, Triathlon Eugene (Oregon), Rose Bowl Half Marathon, the Long Beach Triathlon, the Brooklyn 15K and the inaugural CostumeCon 5K, to name but a few.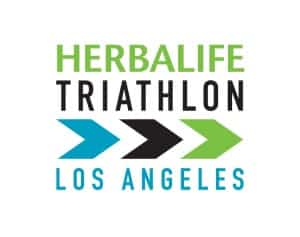 As part of the deal, Herbalife is also the title sponsor of the Herbalife Triathlon Los Angeles, produced by Pacific Sports and scheduled for Sunday 13 October 2013.
Under the four-year agreement, Herbalife will be named the official 'Official Fluid Replacement' sponsor of Pacific Sports events and will be granted category exclusivity in the brand's product/service category.
"This is an exciting agreement and one which reflects our core brand value of healthy active living," said, Tom Harms, Herbalife's Senior Vice President, Worldwide Marketing. "Herbalife24 is sports nutrition for the 24 hour athlete, helping competitors train well, compete to the best of their abilities and restore their bodies after a heavy workout or event competition."
Through a partnership with the Banned Substance Control Group, every batch of Herbalife24 products is analyzed for substances that are banned by organizations such as the International Olympic Committee (IOC), the United States Anti-Doping Agency (USADA), the National Collegiate Athletic Association (NCAA), the National Football League (NFL), and many other professional and amateur sports associations.
This is an exciting development for us," said Herbalife Triathlon LA Race Director Jack Caress. "We believe that this expanded partnership with Herbalife24 will greatly enhance our events, and benefit all of our triathletes, runners and cyclists, who rely so much on the hydration stations during races."
He added, "The support of partners like Herbalife enables us to provide an incredible and healthful experience for our participants, and supports our theme of living an active lifestyle."
Herbalife24 products are formulated by Herbalife scientists, some of whom are elite athletes themselves. Each Herbalife24 product formula is based on the latest proven science and serves a specific nutritional purpose. Herbalife24 products contain only natural colours, flavours and sweeteners, and since they were developed with the professional athlete in mind, every batch of product produced is third-party tested for banned substances such as steroids.
Founded in 1983 and based in Orange, California, Pacific Sports LLC is a premier sports consultation firm, specializing in event production, management and corporate sports marketing development. Having produced more than 300 sports events in the United States, including the 1996 Triathlon World Championships and 12 US Championships, Pacific Sports LLC is dedicated to helping participants in all its events live an active lifestyle. This is through the creation, development and management of participant and endurance sports including running, swimming and cycling.