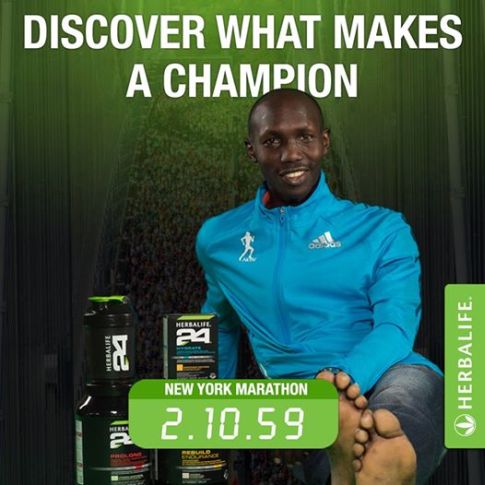 Congratulations to Herbalife 24 athlete Wilson Kipsang for taking first place at the New York Marathon. This follows on from Dennis Kimetto world record in Berlin in September. Both athletes receive advice and use of the Herbalife24 product line.
Kipsang, making his New York debut, ran the final 10 k in 29.10..thats very fast….
It was the third victory in a row for Kipsang, who captured the Berlin title last year and won last April in London.
Kipsang took home $100,000 for his efforts on Sunday, and at the same time, clinched the 2013-2014 World Marathon Majors series title, worth another $500,000.
Details on Kimetto's world record:
#WilsonKipsang
#NewYorkMarathon
#Herbalife24
#24FitNutrition
#24takeover